Award Winning Cabinet Design Showroom
See Examples of Styles and Designs
White Cabinets Shaker Cabinets Grey Cabinets Contemporary Cabinets
---
Our design team has been in the cabinet design industry for a long time, and we've spent those years working with and getting to know many cabinet companies. We've developed relationships and have ultimately partnered with the best in the business. There are so many choices and options to consider when you are looking for new cabinetry for your home that having an expert guide you is a wise decision. Our designers are knowledgeable and ready to share that knowledge with you. We'll take the time to get to know you and understand your needs and requirements. We'll take you through the steps, educate you on the choices, and show you the latest innovations. We'll discuss the pros and cons of all these decisions to help you choose the best options for your project.
In order to bring you a great selection of quality and options, we partner with several companies that share the same values we do. We pride ourselves on our product selection, quality workmanship, and excellent client service. Below you'll find the main cabinet companies that we choose to partner with. Get to know them further by clicking through to their website. To take advantage of our expertise, make an appointment to meet with one of our designers at our showroom today for a complimentary design consultation.
Watch this video to understand why you should work with us.
Click on any cabinet company name below to be transported to their website.
Decorá Cabinetry.  For the Way You Live. Shouldn't your home be uniquely tailored to fit you? We think so.  That's why we've designed the Decorá Cabinetry line around two guiding principles – quality and choice. Click here see more from Cabinetry by Decora
---

Interested in Contemporary or Urban style cabinets? How about the Rough Chic look? Want for something unique like durable Polyester doors that come in matte, satin or textured finishes? Looking for the Italian High Gloss lacquer look in contemporary colors without the high price tag? How about the sleek European Laminate look? And let's not forget Wood Veneers in a wide range of species. Miralis Cabinets made in Canada has something for everyone. Click here to see more from Miralis Cabinets.
---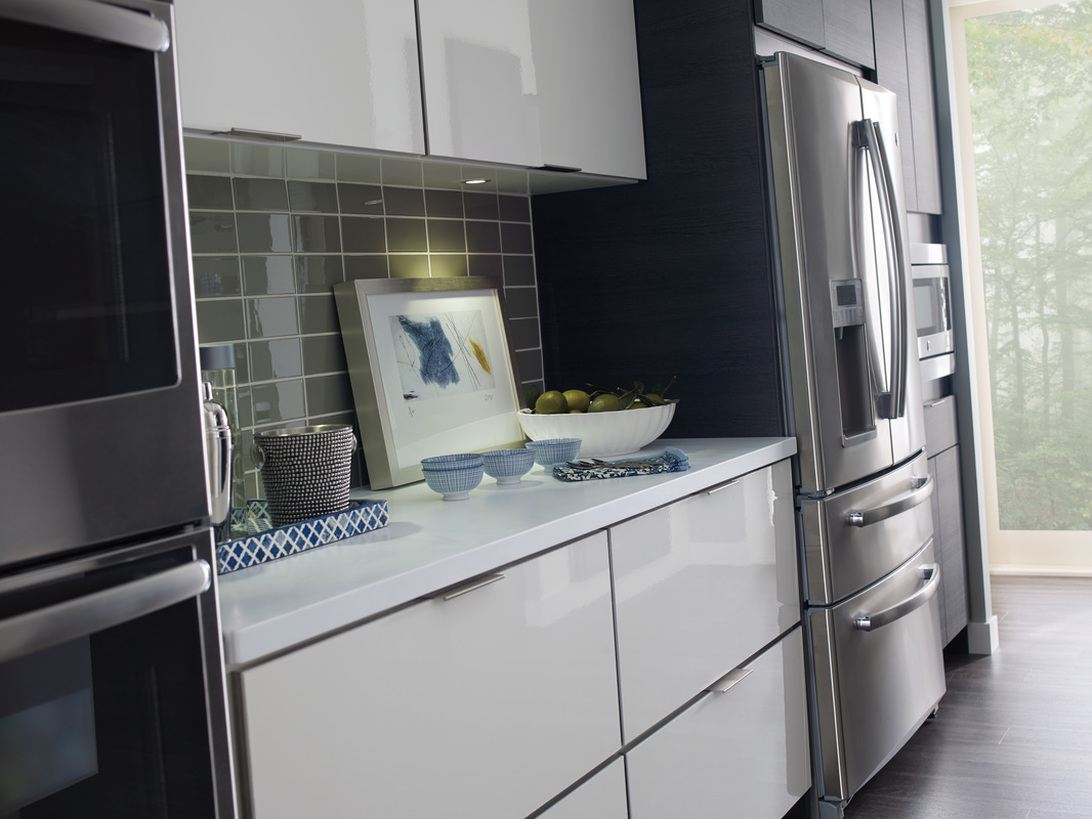 Schrock Cabinetry. Your Style. Your Life. Your Cabinet Experts. Schrock keeps pace with the latest trends and innovations, expressed in cabinetry of timeless beauty. Whatever your taste, whatever your need for storage and organization, Schrock has the cabinetry for you. Click here to see more from Schrock Cabinetry.
---
KraftMaid. It Becomes You. KraftMaid has more than 40 years of experience building quality, customized cabinetry. Why choose KraftMaid? Because semi-custom cabinets give you the perfect blend of style, selection, and affordability. Click here to see more from KraftMaid.
---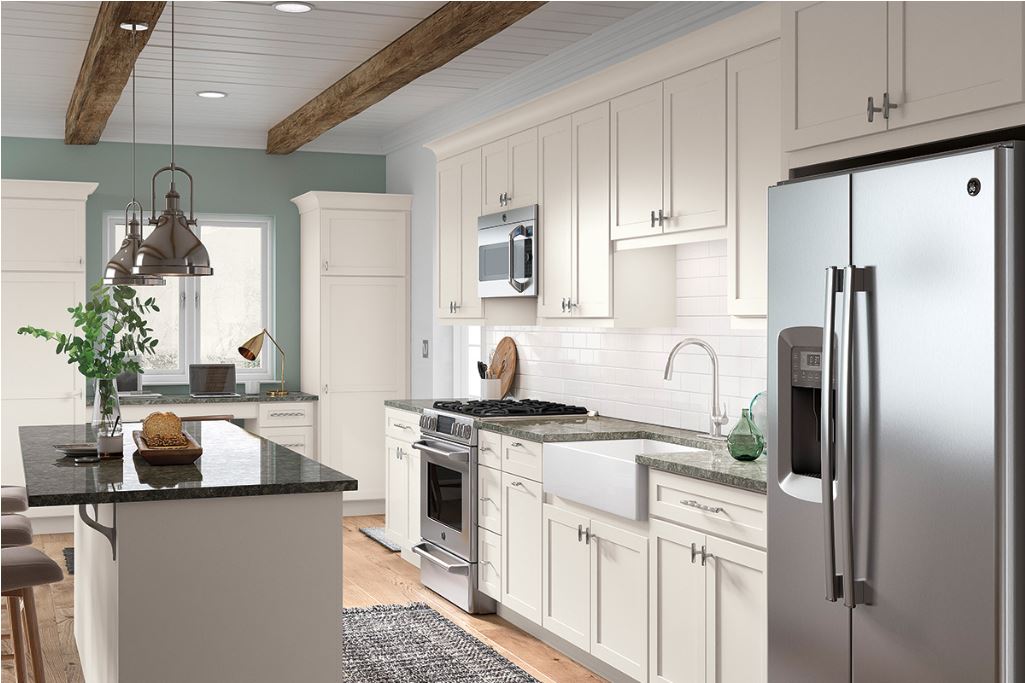 From our industry-leading service to our super-fast delivery and the quality features expected by today's homeowners, we strive to deliver beyond expectations – this is our Mantra. Click here to see more from Mantra Cabinets.
---
Wolf delivers your orders in a fraction of the time and ensures you get unparalleled value — when and where you need it. Wolf stands behind our service because, above all, Wolf stands behind you. Click here to see more from Wolf Classic.